Social media is rapidly becoming one of the most significant aspects of marketing for any business. It is an outstanding way to engage with customers and grow a base. Most businesses do not know how to manage their social media accounts and for that, it is important to have sound knowledge about what social media management is. It goes beyond just managing posts and uploading content. There are numerous other aspects to it. Simply put, social media management is creating, publishing, promoting, and managing content across social media channels like Facebook, Instagram, Twitter, TikTok, and YouTube. It also involves engaging with the respective audience and searching for new opportunities to grow reach and visibility.
The Power Of Social Media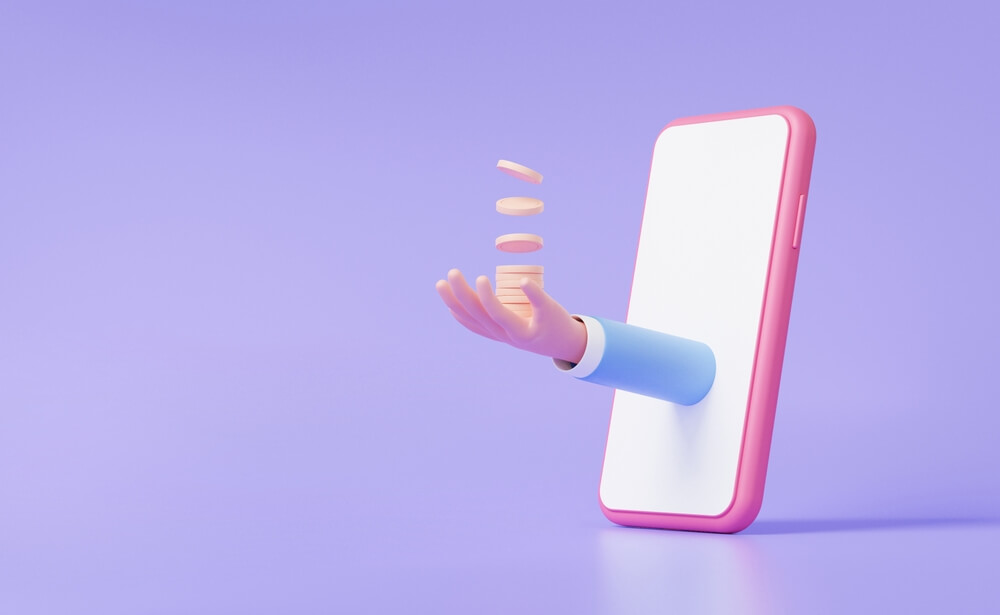 The world of social media is expanding rapidly, with more than 4 billion users which is more than half of the world's population. Businesses that are not using this powerful tool are missing out on huge opportunities. These days it's the best low-cost investment a business can make. Social media marketing is rapidly evolving into a competitive market. Businesses are competing for ad space and spending millions on social media platforms. People are becoming more and more comfortable shopping online through ads and messages they come across on social media. Strategically placed ads that appear natural are generating more sales than ever.
Another evolving trend involves gen X since they too are becoming more comfortable with making purchases online. Ads that are running on Facebook and to an extent, Instagram are doing especially well with baby boomers. Social media channels are a powerful tool used by brands to gain insights into their audience's preferences. They are the perfect platforms for launching new products, storytelling, and creating awareness about new initiatives.
Social media marketing is not just an option anymore, it has become a very critical part of businesses specifically those working in eCommerce. According to Forbes, 79% of consumers say user-generated content influences their buying decisions. UGC is becoming a very impactful tool for earning revenue. Meaningful content helps deepen the connection between a brand and its audience.
In order to have a successful marketing plan it is important that the social media strategy is sustainable and positively impacts the business. To ensure this, several steps should be followed;
● Researching Buyer Personas
By taking the target audience into consideration, it becomes easy for a company to determine what will appeal to it and thus create relative content to engage it as well.
Choosing the right social media platform
For successful social media marketing, it is essential to choose the right platform. There isn't a single solution to this because it depends on the needs of the target audience and which platform, they spend more time on.
 
We've taken the liberty to put together a brief overview of some of the different platforms and the benefits they can provide to businesses.
Facebook

With nearly 2.7 billion active users from diverse backgrounds, Facebook is a great platform for businesses that are trying to reach a wider audience.

Instagram

For brands that are creating a variety of visual content, Instagram is a great platform for that. The audience is more on the younger side and has a higher female-to-male ratio, making it ideal for industries like fashion, lifestyle, art, etc.

TikTok

Gen Z is a TikTok frenzy more than others. This generation is more tech-savvy and appreciates sustainability. Businesses that have a green initiative and work with natural products would do exceptionally well on this platform.

Twitter

With 321 million active users, Twitter is mostly used for gaining insight into news and trends. It's a great platform to engage in topics and share relative content that inspires others.

YouTube

YouTube is the second-largest search engine in the world. Businesses can upload their videos to YouTube to engage and connect with their audience.
With limitless video hosting, businesses can upload as much video content as they want.
Developing a social media strategy
Developing a social media strategy is a significant part of making sure that each campaign is getting the business closer to its marketing goals.
After deciding which platforms to use, it is better to consider how often a business plan to post and what type of content will they want viewers to see. It is vital to develop content that's engaging but also speaks to customers' needs, wants, and challenges.
Part of the social media marketing strategy is how a brand engages and responds to its audience. Will they see your content, reach out and start conversations? What will the frequency of social media posts be? How will you engage the audience? Your marketing strategy needs to revolve around these questions and their answers.
Social Media Management Tools
Social media management tools allow businesses and organizations to manage and analyze their social media presence. These tools typically include various features, such as scheduling posts in advance, tracking the performance of posts, and identifying and analyzing key metrics, such as the reach and engagement of posts. Many social media management tools also offer collaboration and team management features, making it easier for teams to collaborate on social media campaigns and initiatives. These tools can be an essential part of any organization's social media strategy, helping to streamline and optimize their efforts on platforms such as Facebook, Twitter, and Instagram.
Pros and Cons of Social Media Marketing
One of the most significant advantages of social media marketing is its cost-effectiveness to increase web traffic, brand awareness, and engagement. Compared to traditional marketing campaigns, social media marketing proves to have a higher ROI.
Other types of advertisements are less likely to drive traffic to a website while that is not the case for social media ads. This opens up a lot of potential for brands.
Social media platforms are now being used by brands to announce products and run promotions. This drives sales and generates leads. Other advantages include consistent brand visibility, customer support and feedback, content promotion, and demographic insights.
While there are numerous advantages of social media marketing, there are some disadvantages that should be considered before forming a strategy.
Brands are under increasing pressure to undertake a political stance on social media, where silence during times of social turbulence is frequently interpreted as collusion. However, brands should avoid broadly supporting social movements, to avoid coming across as inconsiderate.
Considering that social media platforms are public forums, unforgiving customer feedback can harm a brand's reputation more than they'd like. On social media platforms, negative mentions of a brand are noticeable to current and possible customers. If a customer is dissatisfied with a brand, they can vent their frustrations in a social media post that can be seen by hundreds of thousands of other users. So replying promptly to grievances and offering a real solution will help reinforce a brand's reputation in the eyes of its followers.
Considering the speed with which the number of social media platform users is increasing, it is clear why businesses are opting for social media channels to promote their businesses. It may seem a little overwhelming but by understanding current marketing trends and using resources available online, one can start working on developing an effective social media marketing strategy that will increase the brand's reach, and followers, and thus boost conversions.
Dexterous Solutions is a global branding and marketing agency based in the US, serving companies of all sizes. We specialize in understanding your brand and vision and work closely with you to craft branding and marketing assets that align with your brand strategy, mission, vision and goals. With satisfied clients worldwide, let's connect and explore how we can help you achieve your business goals.