Can you remember a Logo Design that you did not like? I'm sure not. That's because no one remembers bad logo design. Only good logo design sticks. That's one of the reasons why designing a logo is different from designing other branding materials. Every aspect of your brand, be it web banners, ads, and social media posts, has its design purposes, but none are as fixated on being remembered as a logo.
Though a Logo Design may seem fairly simple to create, designing an impressive one isn't always easy. It includes a great deal of market research, a profound understanding of your buyer personas, and thoughtful contemplation of the values of Logo Design. Often, designers find themselves fashioning many iterations of a single logo before getting it "spot on."
A Logo Design can be simply defined as your company's identification. It's how your company is recognized among the businesses. A Logo Design functions as the face of your company. Because of this, logos can be a great opportunity to make a statement about your brand. Take Amazon, for example. The smiley arrow indicates that the company sells everything from "A-Z" and also signifies how pleased customers are when they shop with them.
Even though a Logo Design can communicate a deep meaning, it's not vital that it has to. If your designers are struggling to decide on such a logo, you're asking too much of them. So, how do you begin designing a logo? I have broken down some key steps you'll need to take to curate a logo that not only you, but your prospects will love.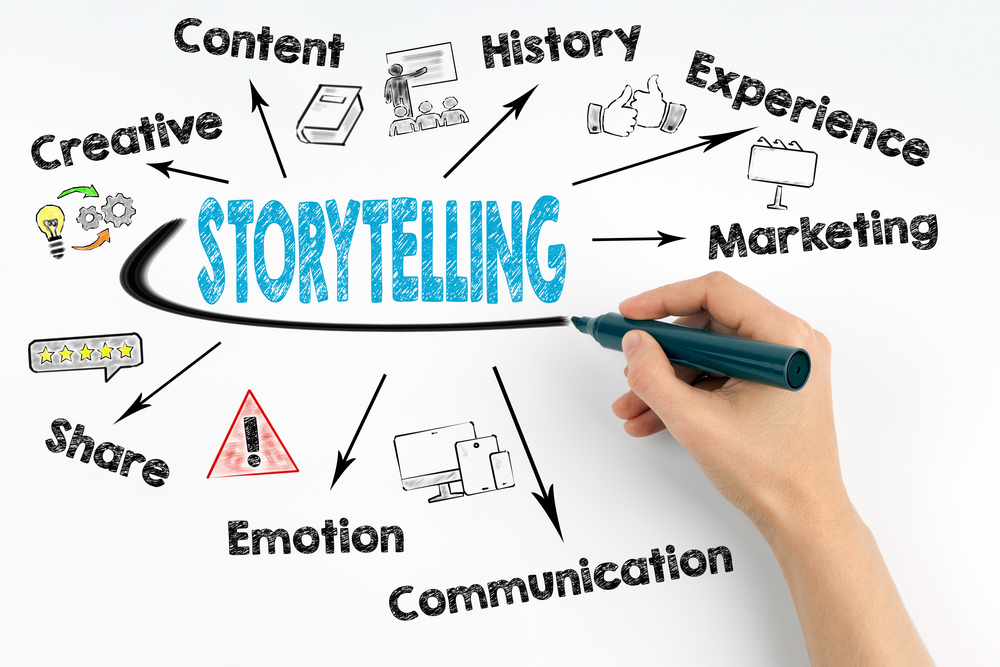 Before even thinking about what your company logo will look like, take some time to ponder the story behind your company. When we look at Coca-Cola, we don't see a brown, carbonated beverage — we see polar bears and thick, white script letters.
To connect with your clients, you need to communicate the "why" behind your brand. It is the root of your story and it needs to be visible through your Logo Design.
Getting started is mostly the toughest part of any creative endeavor. It usually happens that you have too many ideas at once and you suffer from analysis paralysis. This means you get stuck in analyzing and cannot make a decision. To avoid this situation, think about your favorite Logo Designs. And what made them so memorable.  You can take help from Logo Design-related hashtags on social media. Instagram specifically is good for this because of its visual nature. Whenever browsing next make sure to check out popular hashtags like
#logo
#logodesigns
#logodesigner
#graphicdesign
#graphicdesigner
Choose your logo design style
Now that you clearly understand your brand and feel inspired, it's time to start interpreting that into your Logo Design. There are numerous elements that you need to work on here, like colors, shapes, graphics, and typography. When thinking about your logo design, it is vital that you pick the correct design aesthetic. You can choose from a wide variety of designs like classic, trendy, minimalistic, quirky, or just mix and match.
Choose colors that reflect your brand
The colors that you choose to represent your Logo Design will end up on your website, signages, social media, marketing emails, and everywhere a user interacts with your brand. You need to make sure you are conveying the right message through your logo design colors
It is better to do some research on logotypes before finalizing your Logo Design.
Monogram logo designs are made of letters, mostly brand initials. They are simple and help people remember the company behind the Logo Design. For example, IBM (international business machines).
A wordmark logo is a font-based logo design that represents the company name. for example, Visa, Jeep, etc.
Pictorial mark logos are graphic based. Seeing one immediately helps you recognize the company. Think Instagram, apple, etc.
Similarly, there are abstracts, mascots, and combination marks in the types you can consider while finalizing a logo design.
Choose the right typography
You should pick a font that balances and completes your Logo Design. There are 4 elementary types of fonts you can work with to give your Logo Design an exclusive look.
Serif fonts give your Logo Design a classic and posh look. The distinguishing feature of this font is the little feet at the end of the letters, which make them appear classic and vintage.
These are great if you want to give your logo a modern and clean look. They are simple and sleek, which makes them perfect for modern brands.
If you want to opt for an individualistic look, script fonts are the right choice for your logo. There is a huge variety ranging from handwritten to calligraphic and relaxed scripts.
Display fonts are ornamental and eye-catching.
If you combine different fonts in your logo design, it can have a very powerful effect. The right approach would be to pair all the design elements that you have now and create the vibe that you're looking for.
Trust your designer and make sure to communicate well. Stay open to suggestions and give lots of feedback. If you and your designer work together, you will come up with the best logo design.
Dexterous Solutions is a global branding and marketing agency based in the US, serving companies of all sizes. We specialize in understanding your brand and vision and work closely with you to craft branding and marketing assets that align with your brand strategy, mission, vision and goals. With satisfied clients worldwide, let's connect and explore how we can help you achieve your business goals.